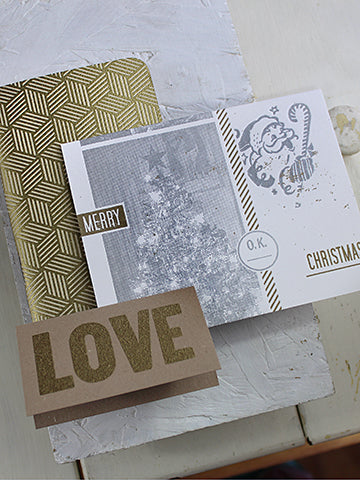 Golden Age
Golden Age (Gift Pack 3) - Includes:
 1 Golden Age Journal (Day) - A pocket size blank journal with a gilded golden cover. Measures 3.5"x5" with 60 pages.
1 Merry Christmas Card - Letterpress printed in metallic gold and silver. Blank inside with chamfered corners. Comes with kraft envelope.
1 Love Card (Mini) - Gilded metallic gold, printed on 100% recycled kraft paper. Size: 2"x3.5" folded. Comes with buff colored envelope.
Ships flat via USPS w/tracking. Local? Call for curbside pick-up (314)479-0483.