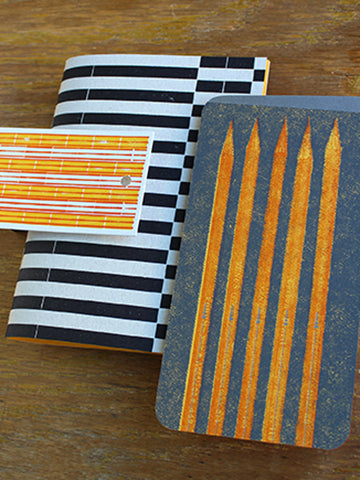 The Writer
The Writer (Gift Pack 1) - Includes:
1 Pencil Postcard - Vintage pencil cuts printed from our exclusive archive, on extra thick duplexed paper (light pink on the back), with metallic silver details.
1 Black Strip Journal - Perfectly sized for use on-the-go. Printed on 100% recycled paper with golden yellow interior pages. 5"x7", 75 pages.
1 Deco Gift Tag - Yellow stripe pattern letterpress printed on extra thick white cardstock. Comes with string and looks great on any gift. 
Ships flat via USPS w/tracking. Local? Call for curbside pick-up (314)479-0483.