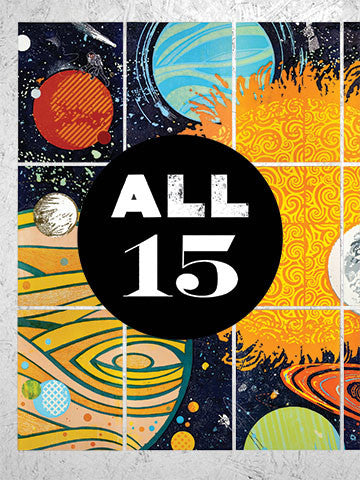 SOLAR SYSTEM PRINTS - SET OF 15
FULL SET IS SOLD OUT - INDIVIDUAL PRINTS STILL AVAILABLE - CALL FOR INFO (314)479-0483 -  Like the universe that surrounds us, our Solar System Prints offer endless possibilities. These full-color stunners are letterpress printed using hand carved woodblocks, on the highest quality cover stock.
Each print is 18" x 24" with 15 individual prints making up the set. The entire piece measures approximately 7' x 8' when mounted together.