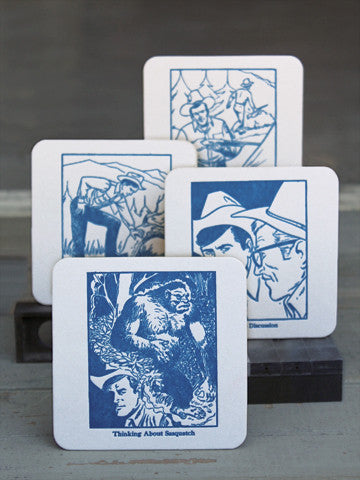 SASQUATCH HUNT COASTERS
These 4" drink coasters come straight from the wilderness. Put the entire set of 4 together and they tell the story of the legendary Sasquatch Hunt of 1954. It's OK if you don't remember the story… arrange the coasters in different ways to change the outcome.
Letterpress printed on heavy coaster stock using hand mixed ink.