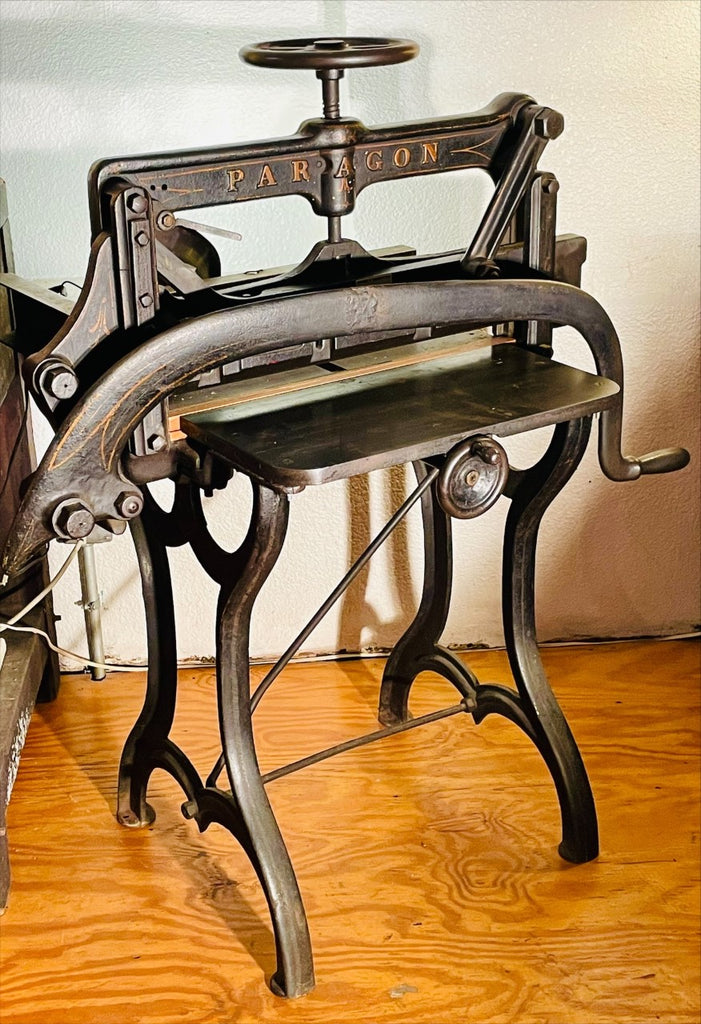 Paragon Paper Cutter
MAKE AN OFFER
Paragon paper cutter, from the late 1800s (approximate), with original paint and gold pin striping. Used, good condition and a real beauty.
- Cutting size is 22" (blade is 25").
- Curved arm is great for cutting longer sheets without the handle getting in the way.
- Comes with a safely latch.
- Easy to move (as paper cutters go). Roughly 34" wide.
- Comes w/2 cutting blades. Both used, but one is sharp.
- Cutting stick is homemade.
- Handle has been brazed, from a former break, but performs well.
Sold as is for local pickup. You arrange move or additional shipping options.
MAKE AN OFFER - (314)479-0483 or EMAIL: Eric@firecrackerpress.com