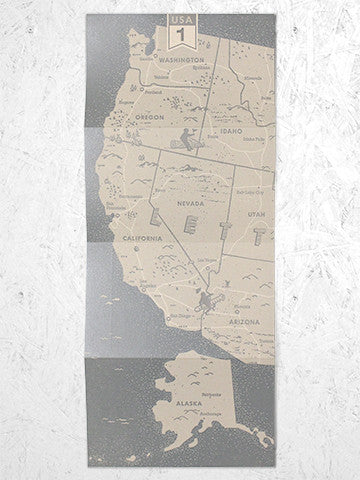 LETTERPRESS TRAIL (1)
With this map you can plan a great letterpress road trip, or just discover a cool, new neighborhood print shop. The back of the map doubles as a passport so you can keep track of your travels.
Purchase one or the full set for full coast to coast letterpress glory!
Printed by hand in our shop here in St. Louis. Letterpress printed on heavy card stock from a combination of wood blocks and custom plates using hand mixed ink. Poster size 8"x 20"