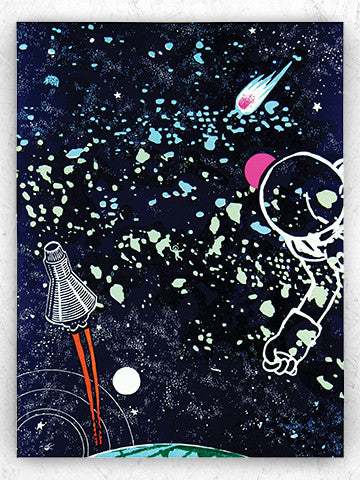 GEMINI (Astronaut)
The Gemini capsule was crafted in St. Louis by McDonnell Aircraft between 1961 and 1963. 
The Gemini program was designed to define and test the skills NASA would need to go to the moon in the 1960s and 1970s.  The comet Hale Bopp, the brightest seen in decades, makes an appearance in this print.  
Part of our 15 print set of Solar System Prints, "Gemini" is printed on the highest quality cover stock with hand carved wood
blocks
. 18" x 24"