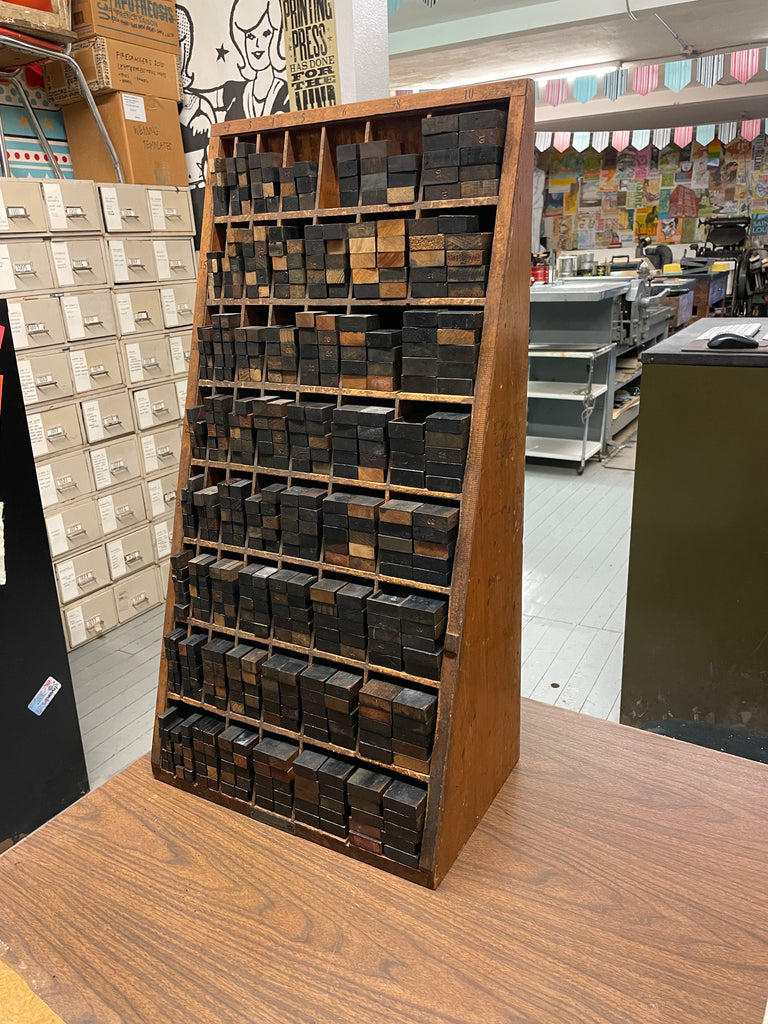 Furniture Cabinet (Double)
Hamilton Mfg. double sized furniture cabinet. Solid, used condition. This unique cabinet is twice the size of a regular furniture wedge and NEARLY FULL (often sold on auction sites w/o the furniture). Comes with built in pica guide for easy (re)distribution, pica lengths/widths marked along the top and left edge, as well as a Hamilton Mfg. tag/serial number at the bottom. 
Size: 10.5"x32"x16.5"
Local pickup recommended but will ship if requested (buyer arranged).
Email with questions: Eric@FirecrackerPress.com - or - (314)479-0483