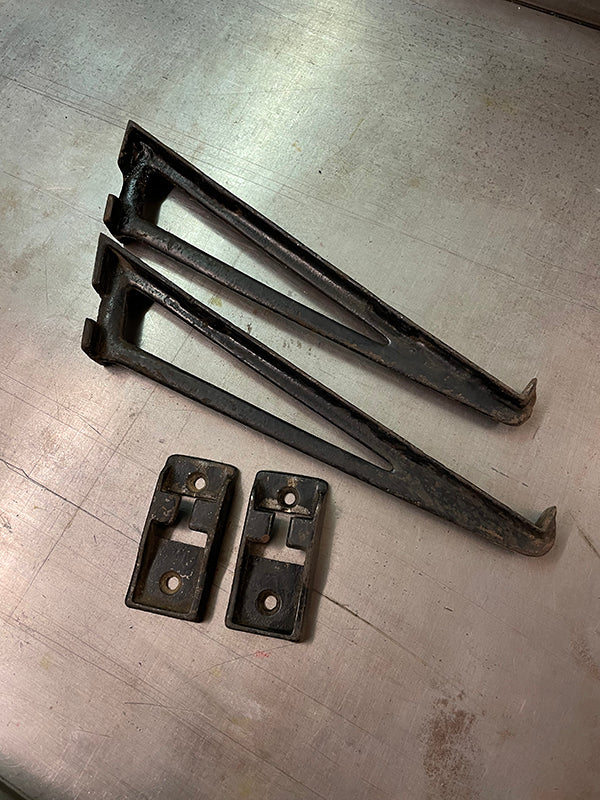 Cast Iron Bracket
Cast iron typecase bracket for use with leading/border case, or space case. Comes as a pair w/mounting hardware. Each bracket measures 9.5" when mounted to the wall.
GREAT FOR AN IN-HOME DISPLAY CASE, or for MOUNTING ANYTHING AT A SLANT!
Good, used condition (no brakes or cracks)
We have several in-stock so buy more than one pair!
Shipping anywhere in the USA, or LOCALS can select curbside pickup.
Call with questions M-F 10am-3pm
(314)479-0483