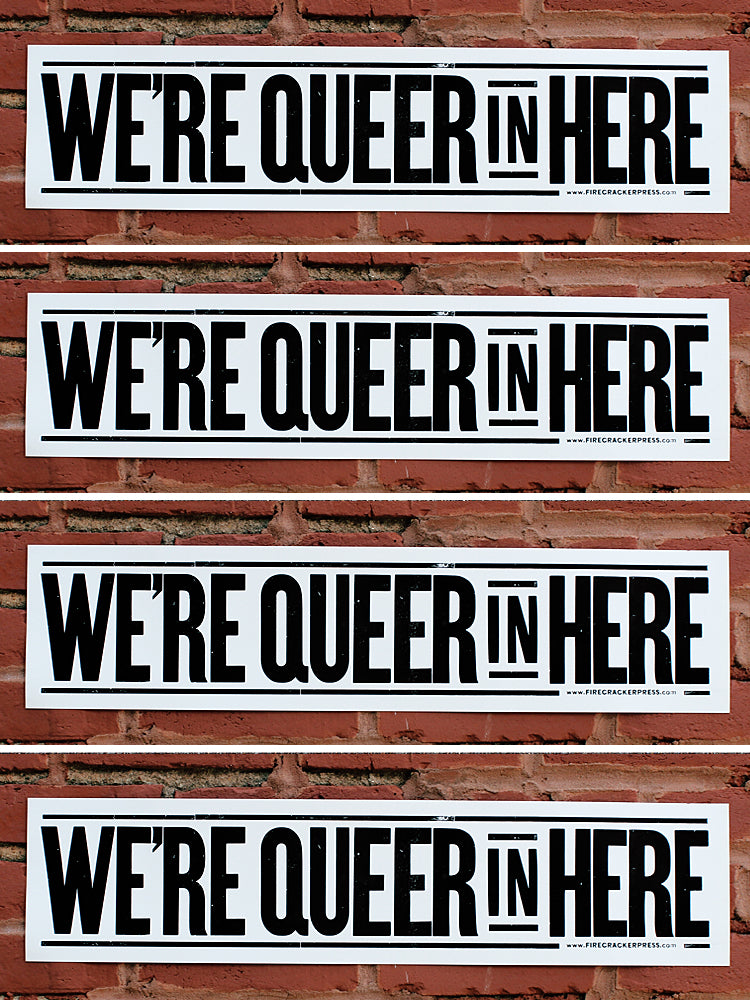 We're Queer in Here - Single Poster
Single Poster * - Size 6" x 26". Black ink on white paper. Hand printed with passion in Saint Louis, Missouri. Ready for your window, wall, or street side.

Shipped in a tube with insurance. Call ahead for curbside pick-up (314)479-0483.
* Not 4 posters (as the photo might seem to indicate!) You are ordering 1 poster, but we think they look best when together!