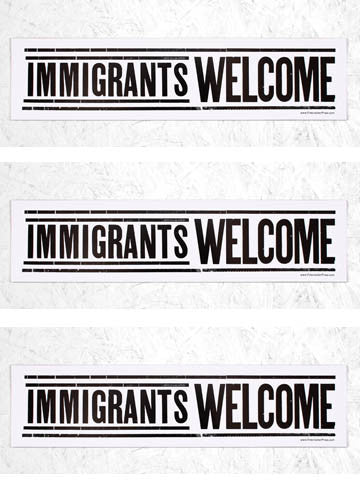 IMMIGRANTS WELCOME - SINGLE POSTER
These posters make fine protest signs: just attach to a stick and voila! They are also wonderful on the wall, or in your window. Printed with passion in Saint Louis, using wood type from the 1800's. Measures 25"x6".
* This is for a single poster only, not 3 (as the photo might seem to indicate!) We just think they look even better in a posse.