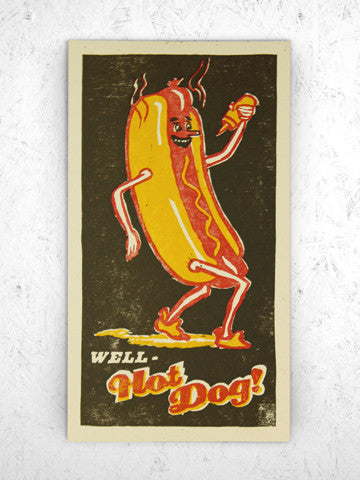 HOT DOG
We've been known to say this when we get excited… "Well, Hot Dog!" It's a timeless expression and something that deserves putting ink to paper, or mustard to dog!
Great for the kitchen or your sweetheart.
Letterpress printed on heavy cardstock from three hand carved wood blocks using hand mixed ink.
Size: 6.5″ × 12″.