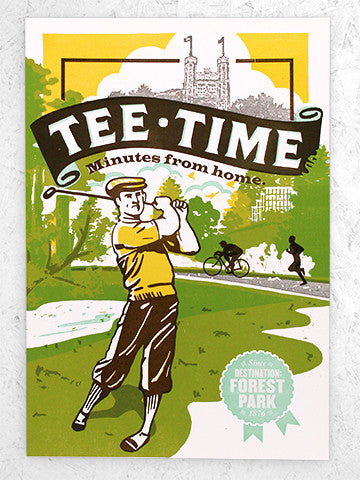 FOREST PARK - SUMMER
Folks have been teeing off in Forest Park since 1912. It is a luxury to have a course that is practically in our backyard.
This poster celebrates warm summer afternoons and the beautiful views from west side of the park that is close to our hearts and such a pride to our city. 
Letterpress printed on heavy cardstock from five hand carved wood blocks using hand mixed ink. Size: 13″ × 19″