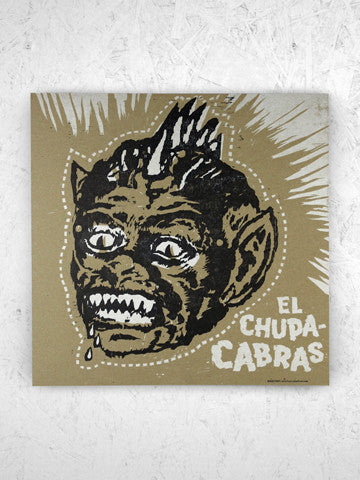 EL CHUPACABRAS
A lady once told us we'd drawn the Chupacabras all wrong! I told her, "it's a creature from a Mexican folktale that nobody's ever seen." We think it's pretty scary and hope you do too.
This poster can be cut out and made into a mask or hung on your wall just like it is.
Letterpress printed on heavy cardstock from two hand carved wood blocks using hand mixed ink. Size: 17″ × 17″.