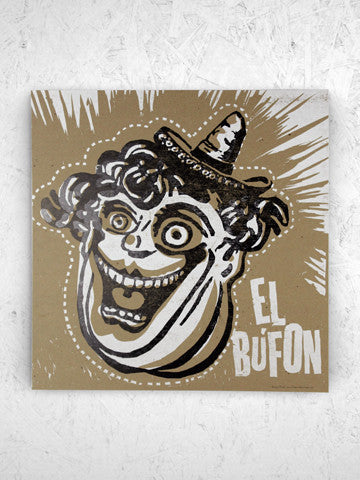 EL BUFON
Be the clown at all the parties! This poster can be cut out and made into a mask or hung on your wall just like it is.
Don't be loco. Snap one of these up before they're gone.
Letterpress printed on heavy cardstock from two hand carved wood blocks using hand mixed ink. Size: 17" x17".