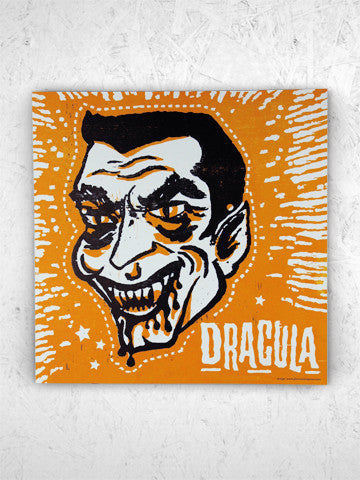 DRACULA
"I am the monster that breathing men would kill. I am Dracula. " Dracula (1992).
Pick up this latest mask lovingly printed by our undead hands! Cut it out & become the charming count for your next costume party, or frame him & keep him your wall and out of the sunlight!
Letterpress printed on heavy cardstock from two hand carved wood blocks using hand mixed ink. 17″ × 17″.