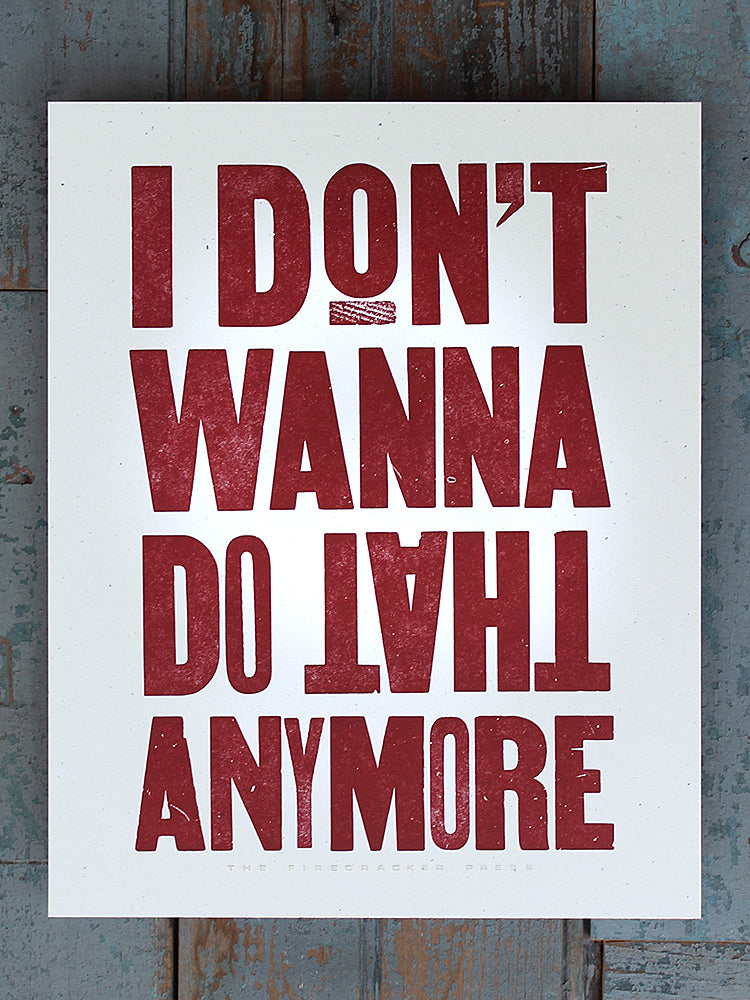 Don't Wanna POSTER
Sometimes we change our minds. We might be asked to flip things around and see the world with a new perspective. That's OK.
Printed on heavy duty, natural white paper, using handset antique wood type. Size 8"x10"
Shipped securely in a tube with tracking via USPS - or - try our FREE curbside pickup service!