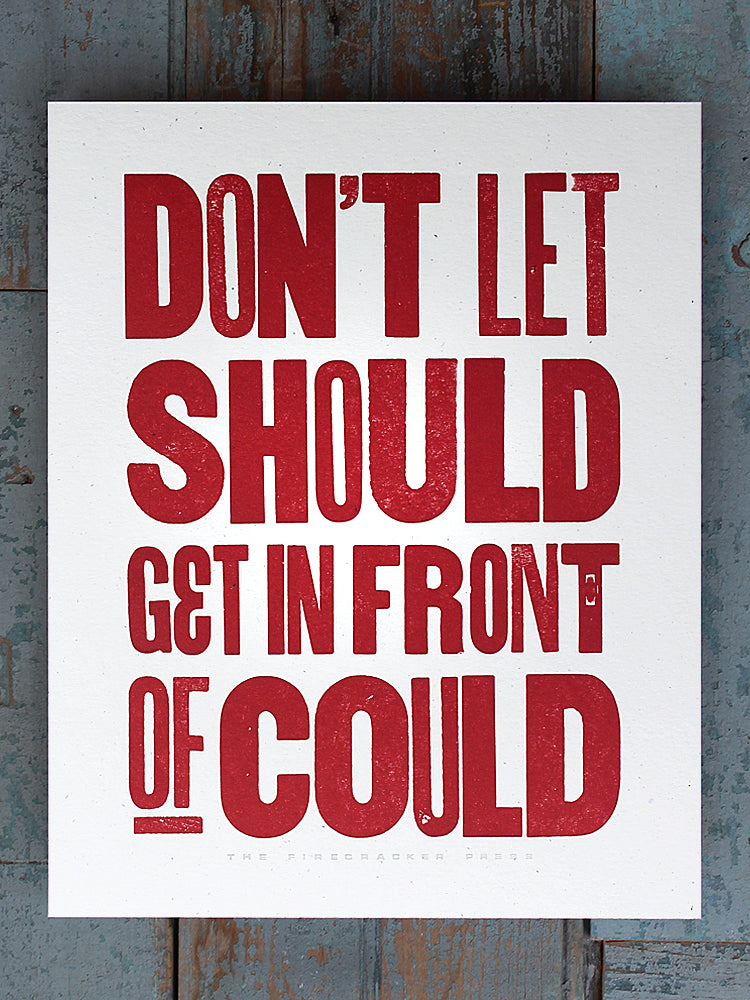 Don't Let Should POSTER
This happens all the time. We let our plans and perceived priorities (what should be) overcome potential possibilities (what could be). We made this poster to remind us to take things step by step.
Printed on heavy duty, natural white paper, using handset antique wood type. Size 8"x10"
Shipped securely in a tube with tracking via USPS - or - try our FREE curbside pickup service!