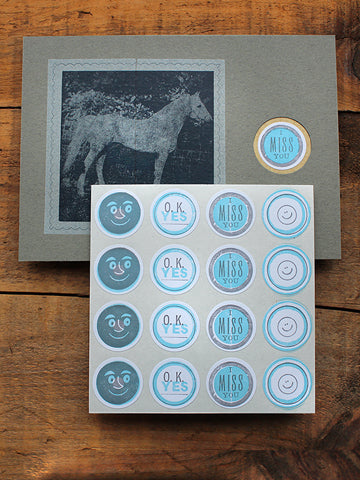 I Miss You!
I Miss You! - Postcard and Sticker Set
Postcard printed on woolen grey paper, duplexed over a heavy kraft stock, with circular diecut and "I Miss You" sticker. SIZE: 4.5" x 6.25"
Stickers are 1" round w/permanent adhesive - 16 per sheet.
Ships flat, in an envelope, with a cardboard backer to help ensure safe arrival. Comes with tracking.